BestWomen's Estreleaf Formula 伊美宝
Spend

$50.00

to

FREE SHIPPING
Sku:
Barcode: 892418001263
90 capsules/胶囊
Description: Best Women's Estreleaf Formula has recommended potencies of key ingredients that have been shown to support a healthy response to the natural changes occurring during menopause. This blend includes standardized herbal extracts and other nutrients which, together, form a truly well-balanced product for women. 
主治:"伊美宝" 全新包装,改良配方。有效改善女性经不调,面色萎黄,头晕心悸,血虚血亏,对子宫平滑肌有双向调节作用, 焕发卵巢生机。 新增成分- 5-HTP,对更年期的多种症状均有明显帮助。 
Usage: Take 3 capsules daily as needed PRN (Pro re nata)

服法:每日3粒按需
Caution: For adults only. Not recommended for pregnant/nursing women. Consult a physician if taking medication (including blood thinners) or have a medical condition. May cause drowsiness in sensitive individuals. Keep out of reach of children. 
Ingredients 成分: Angelica sinensis 当归 200mg, Rubus idaeus 100mg, Vitex agnus castus 100mg, Actaea racemosa 80mg, Glycine max 60mg, Dioscorea villosa 50mg, Glycyrrhiza glabra 50mg, Zingiber officinale 50mg, 5-hydroxytryptophan (HTP) 30mg. 5-HTP (5-羟基色氨酸),有机当归,红覆盆子,黑升麻,大豆异黄酮,姜根等十几种纯植物提取物。
Product of the Pamona, United States 美国加州波莫纳制造
Current Product Expires: 08/2024
Other Names: BestWomen's Formula For Menopause (Retired Packaging)
View full details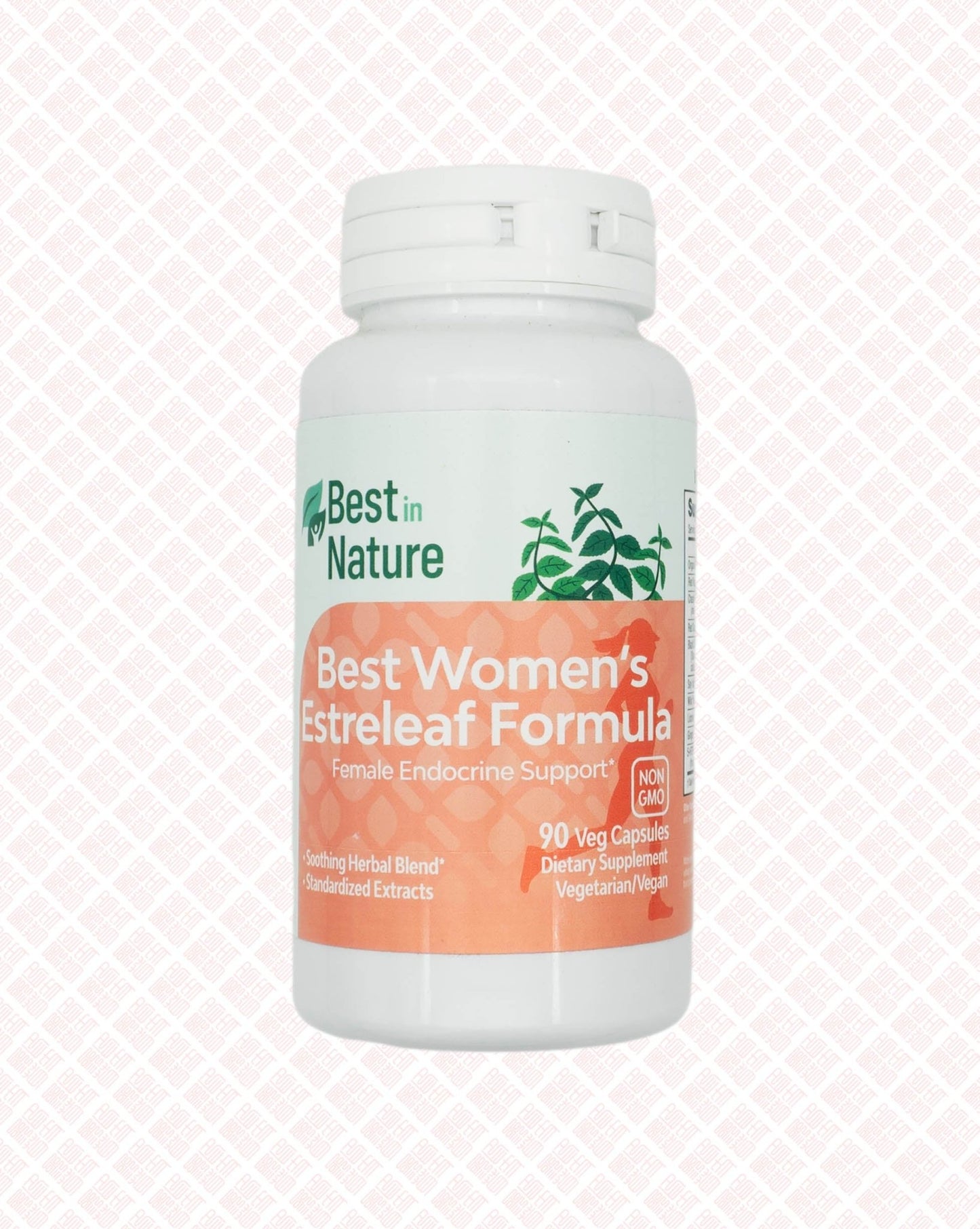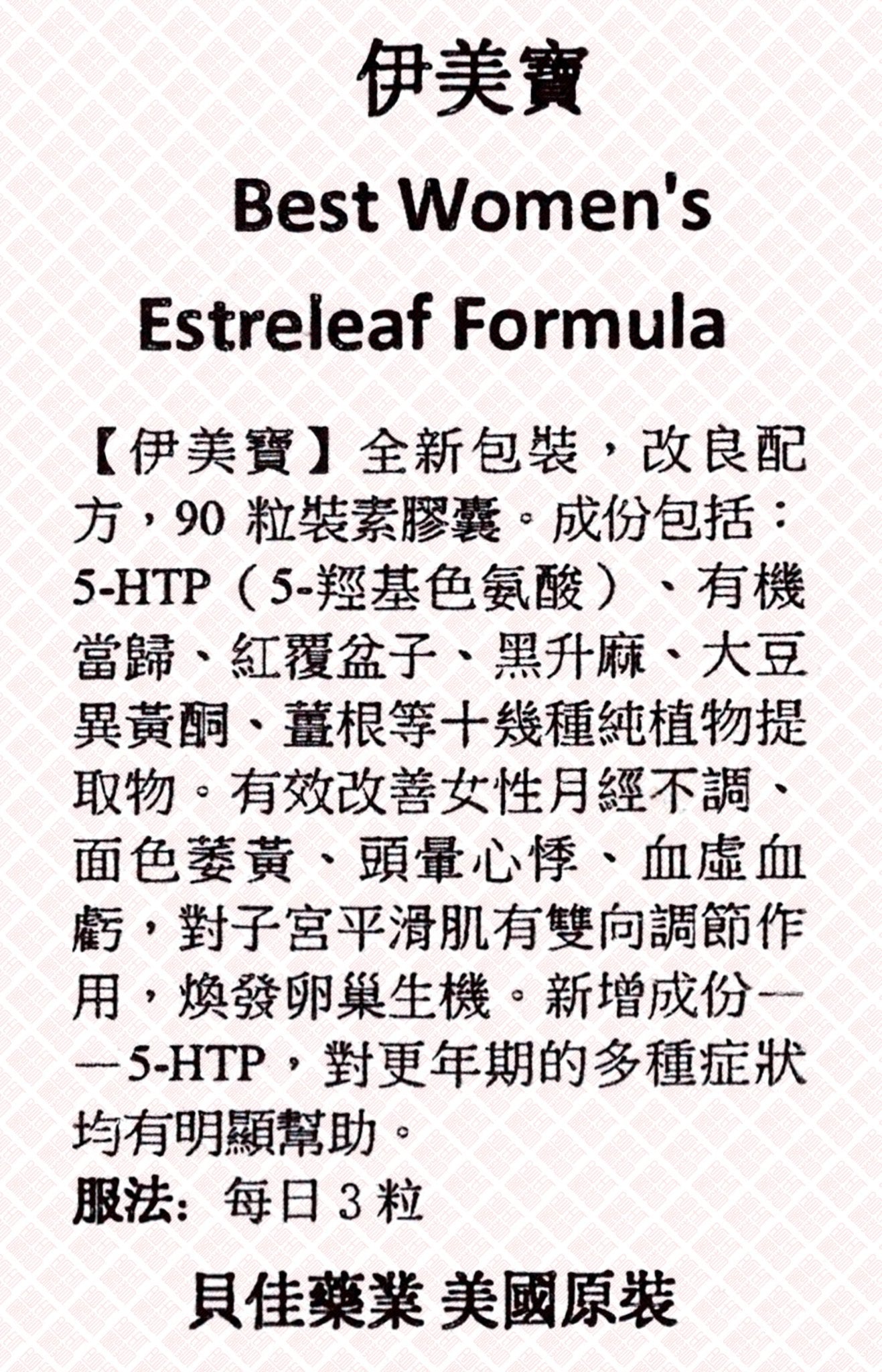 BestWomen's Estreleaf Formula 伊美宝